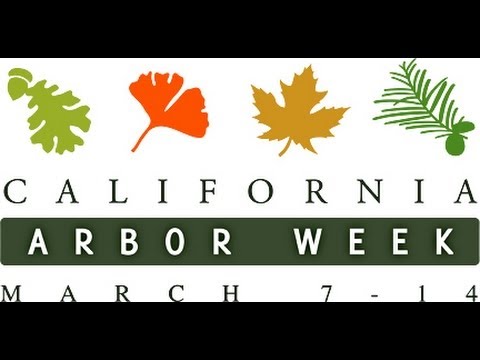 California Arbor Week works to unite our members, cities, businesses, and individuals to educate Californians on the value trees provide to building successful, healthy cities and neighborhoods. An important message every day of the year, March 7-14 is a chance for Californians of all ages to celebrate our natural wonders and most treasured resources together. Be a part of California Arbor Week. Plant a tree. Join in a community event. Teach our youth. We have developed a program to help cities, nonprofits, schools and citizens work together to make the most of their Arbor Week celebrations.
---
At
arborweek.org
 you can find a local event, download event planning tools and templates, web banners, and other resources.
The California State Assembly and Senate have approved Resolution ACR 10 (Dickinson) establishing March 7-14 of each year as California Arbor Week. The measure urges all California residents to observe the week with appropriate tree planting activities and programs.  The resolution (ACR 10) was introduced by Assemblymember Roger Dickinson and was sponsored by California ReLeaf.
ACR 10 recognizes that trees are a vital resource to our communities and serve as an important link with nature for California's residents. Trees are a valuable economic asset in our cities and towns and play a role in energy conservation, improving air quality, protecting water resources, providing habitat, and contributing to the overall health of residents.
From March 7-14 Californians of all ages celebrate our natural wonders and most treasured resources. For for information, please visit www.arborweek.org
For information about the Arbor Week Poster and Photography Contests, visit the contests page.
To register your Arbor Week event, click here.